Store
1 Day Workshop - Jungle Bags, 5th May, 10 - 4pm
00082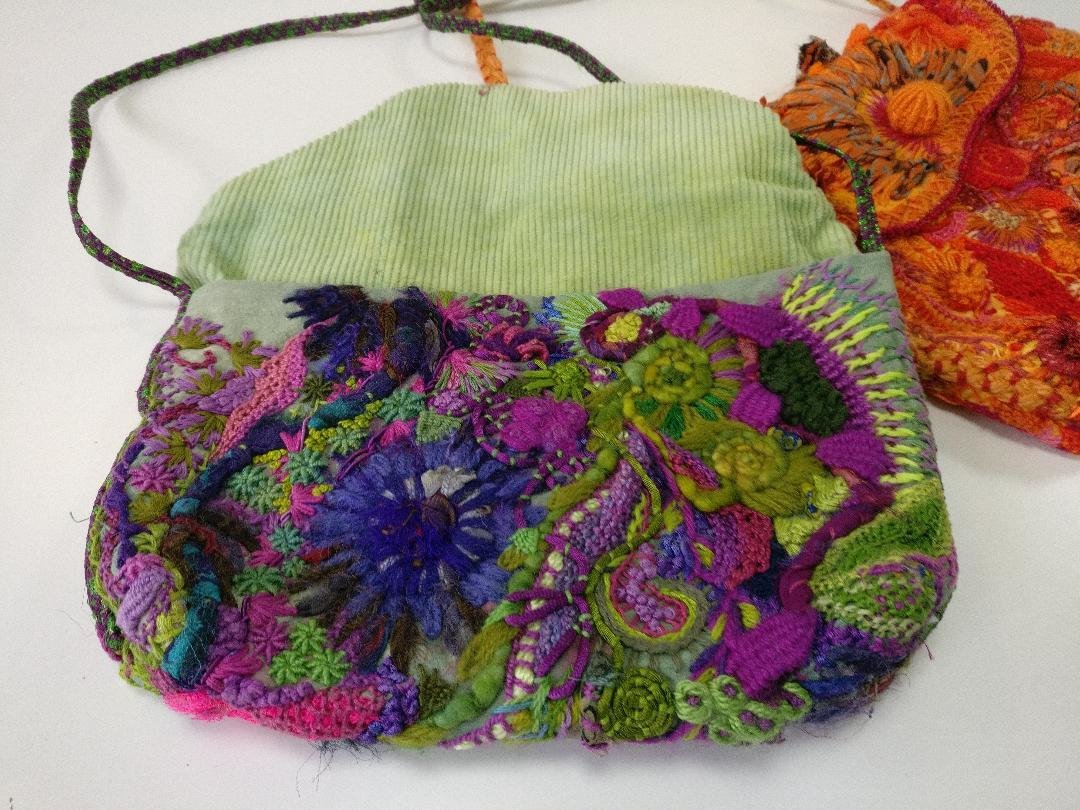 Textile and embroidery artist, Sheila Davies, will show you how to embroider and transform your ideas into textile artistry to be used on a bag. The bags are called Jungle Bags and are expressions of embroidery work and design.
Learn to make a unique, personalised bag, tailored to your designs and ideas using the skills and techniques taught by Sheila Davies.
Requirements for Jungle Bag workshop ( per person)

Any threads that you have for stitching, stranded, pearl, tapestry wool etc.
Piece of medium weight calico ( washed but not ironed please) roughly 36x72 cm

Usual stitching equipment, pins, variety of hand sewing needles from fine to chunky, scissors etc
Hairdryer, Apron, wet wipes, kitchen roll.
One 2"paintbrush plus two finer paintbrushes. Box drawing pins. Two pipe cleaners. Green garden string.
Old soft headscarves or blouses ( for ripping up )

I will have threads with me on the day.

A wooden frame is needed for this workshop , they available from me at a cost of £6 ( just let me know please)
---
Further information about Sheila and her craft can be found here