Store
Free machine embroidery and stitching - Mixed Media, 6th May
00083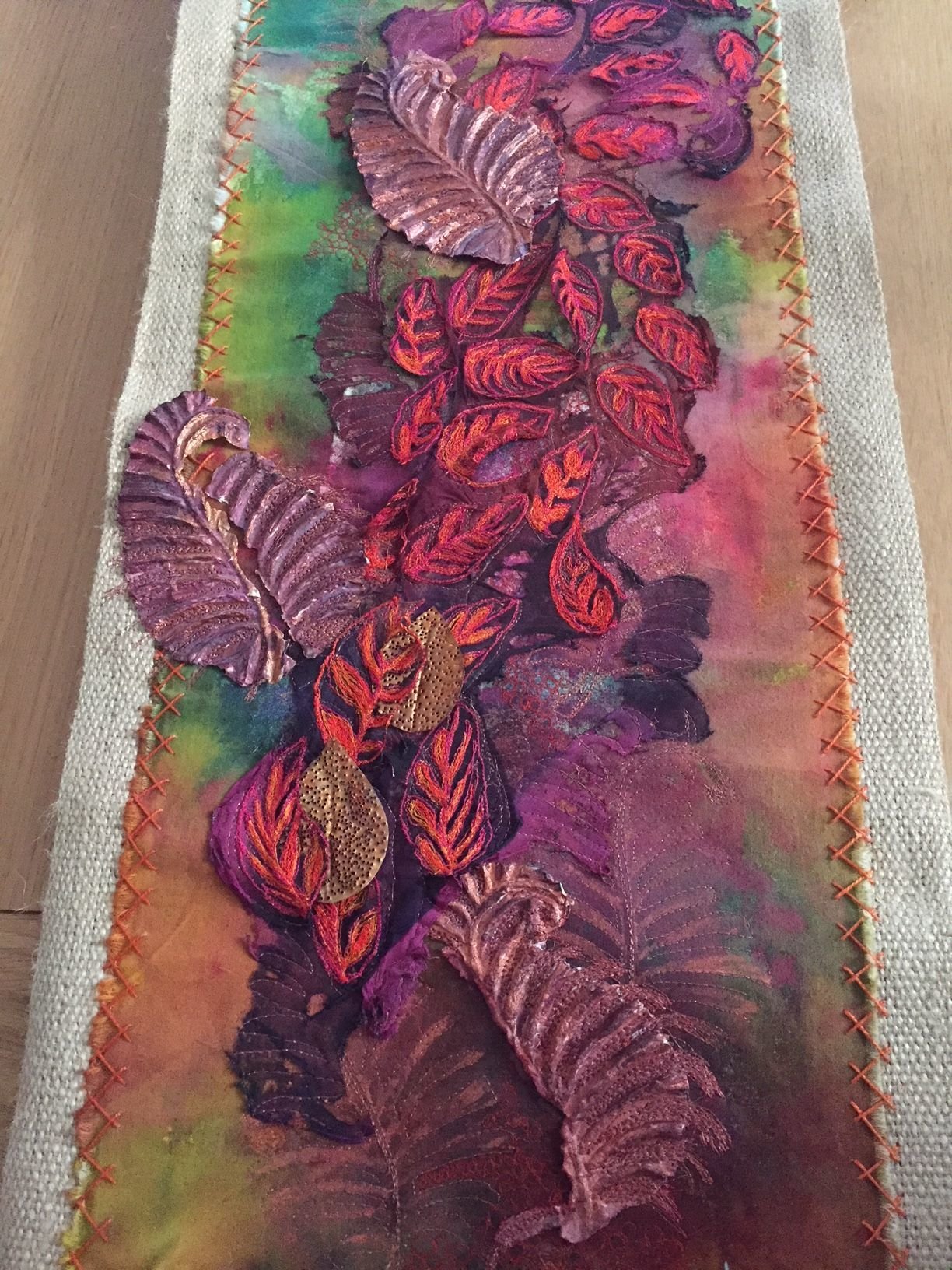 Join Sheila Davies, Textile artist, in her class dedicated to exploring the art of free machine embroidery and stitching. Sheila has been designing and producing unique, one-off designs for clients for many years. Learn to transform your design idea into an embroidered artwork.
Please note - the following is a list of the resources you need to bring - don't worry if you do not have everything, Sheila can provide some of the resources.
Sewing machine , extension lead, free machine foot .
Medium weight calico 1 metre
Table cover, apron , wet wipes , kitchen roll ,water spray bottle if you have one.
Acrylic paints or spray inks ( or both if you have them , I will have some with me)
Machine embroidery threads
Small / medium wooden printing block ( leaf or shell or paisley shape ) -- I have some you can borrow on the day .
Large sheet of dissolvable paper ( I have some you can buy from me)
Small water pot
Hairdryer
Heat gun ( don't worry if you don't have one , you can borrow mine)
Small piece of copper shim metal ( I will have some)
Embroidery hoop (8 or 9" )
Any chiffon / nylon scarves or organza pieces you have