Store
SOLD OUT - Dunga Dress - Girl with a Sewing Machine - Jenniffer Taylor, 7th April
00070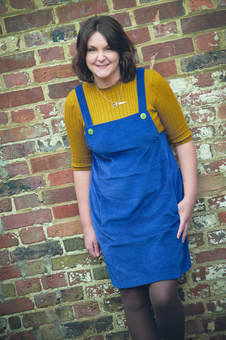 7th April, 10 - 4pm
Join Jenniffer Taylor, author of "Girl With A Sewing Machine", as she teaches you how to make the classic Dunga Dress.
The Dunga dress is one of Jenniffer's favourite projects from her book and has become a wardrobe staple! Great for all seasons and best of all, it has two variations of pockets !

Come and spend a day with me and your sewing machine and let's start a #sewingrevolution together!
You will need to bring 2 to 3 mtrs of fabric of your choice (denim, corduroy or linen are my fabric suggestions) . Contrast fabric for pocket lining and facings optional.